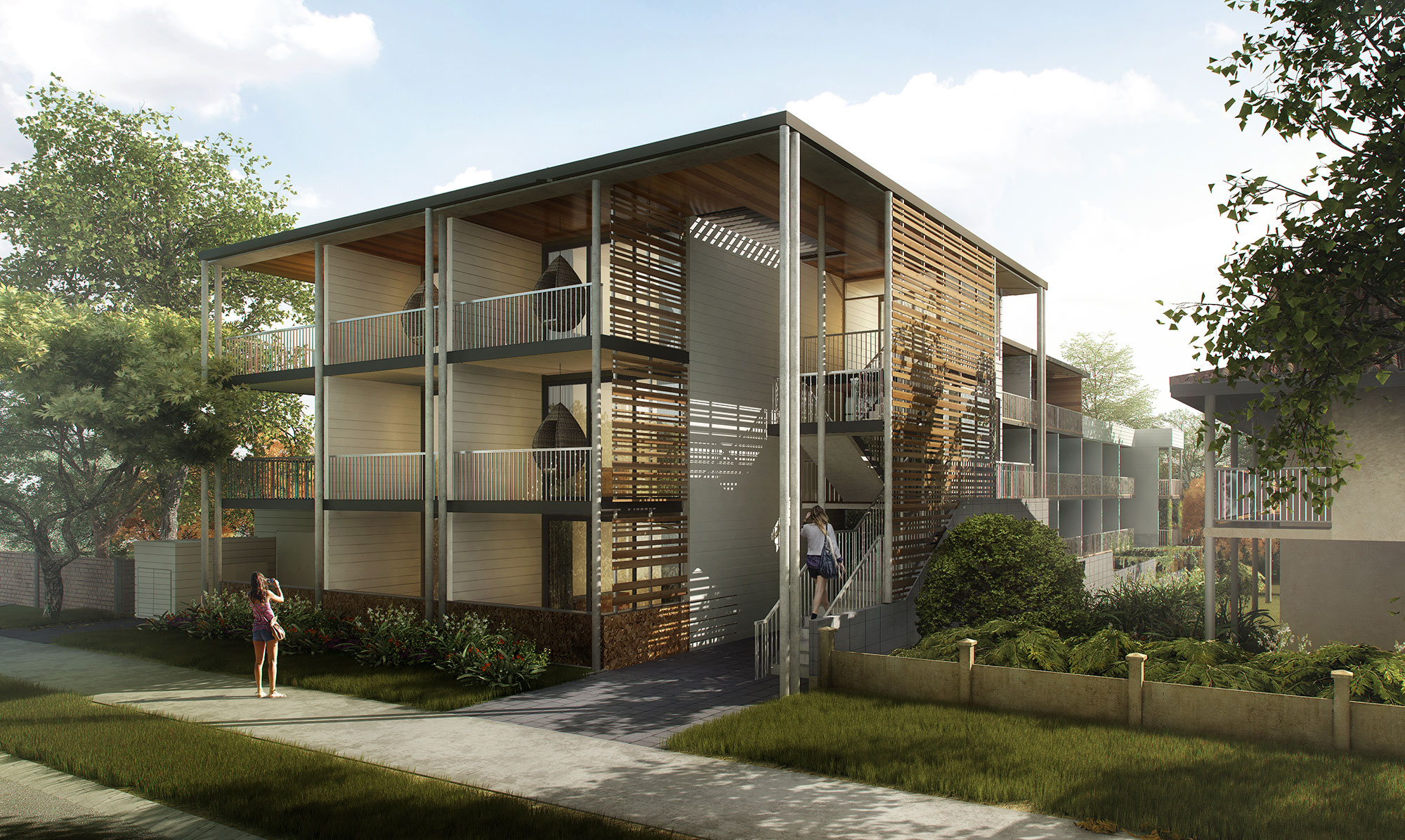 Margaret River Hotel
Description: 32 Room Hotel
Location: Margaret River, WA
The design for the Margaret River Hotel is a direct response to the rapidly
growing tourism industry in the South-West of Western Australia and was
proposed as an extension to the existing Margaret River Hotel which is a
laid-back, local landmark.
Located centrally in Margaret River town the new hotel is readily accessible by pedestrians, tourists. Making the most of the variety of entertainment, food, wine and nature available in the region, the client saw the need for more accommodation and asked Whitehaus to design it. The new 32 room hotel will be built independently, near the current hotel with a design that is informed by the Margaret River context. It draws inspiration from the classic South-West beach house, and the group settlement cottages with the implementation of materials such as timber weather board, a low-pitched roof and white columns (sleep-out style).
The form of the building maximises exposure to Northern light and air to the hotel rooms and provides shade in the summer months. The hotel also makes use of a range of innovative technology and energy systems, from solar panels concealed at roof-level to visitor systems which allow the minimisation of permenant on-site staff whilst providing security and ease of access. Another key features of the design is the facade screening system. As per the local Public Art Policy, the hotel features an external screen, designed by an artist and inspired by the beautiful timber found in buildings across the South-West of Western Australia. This hotel will be a great addition to the fabric of Margaret River and the tourism industry there.