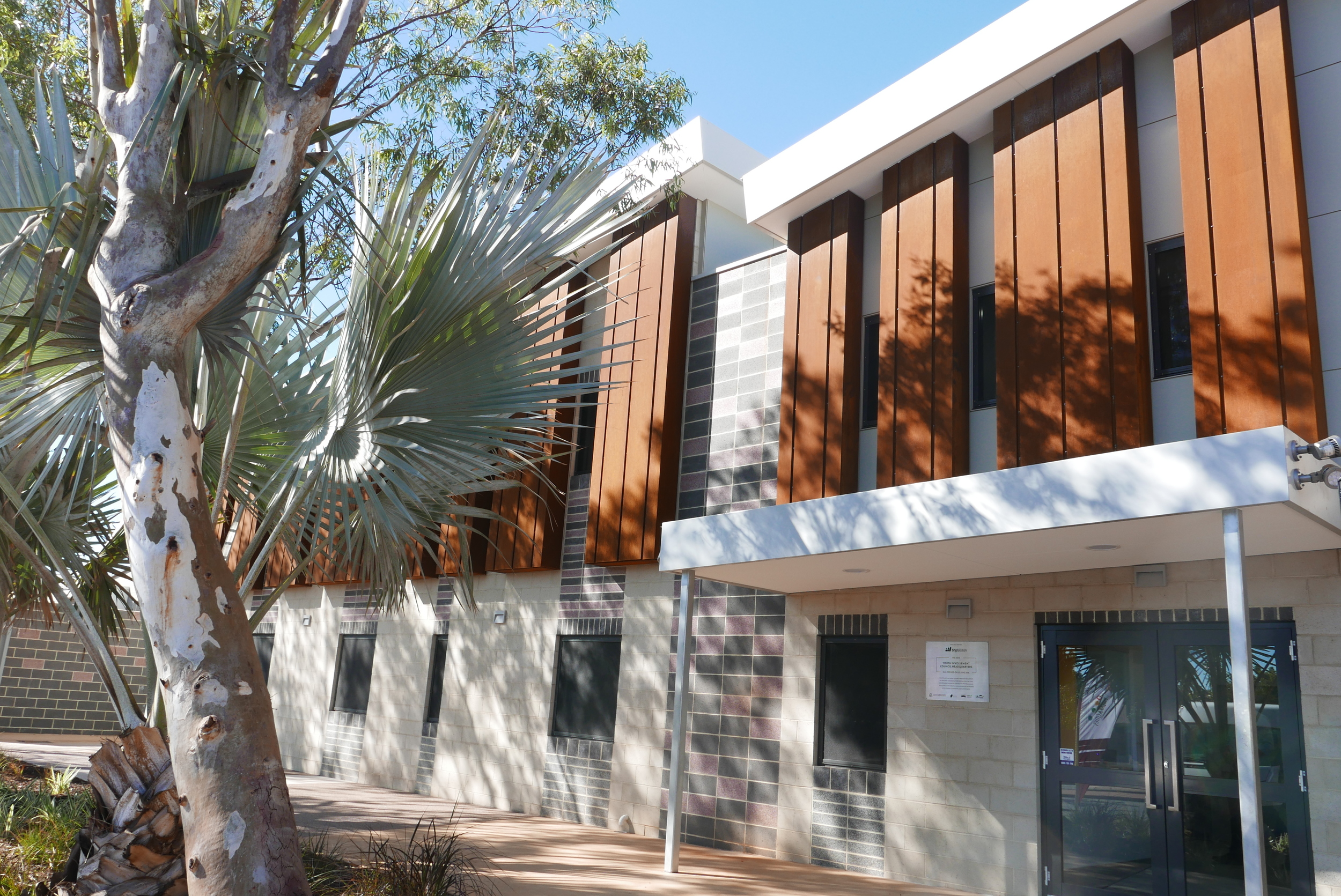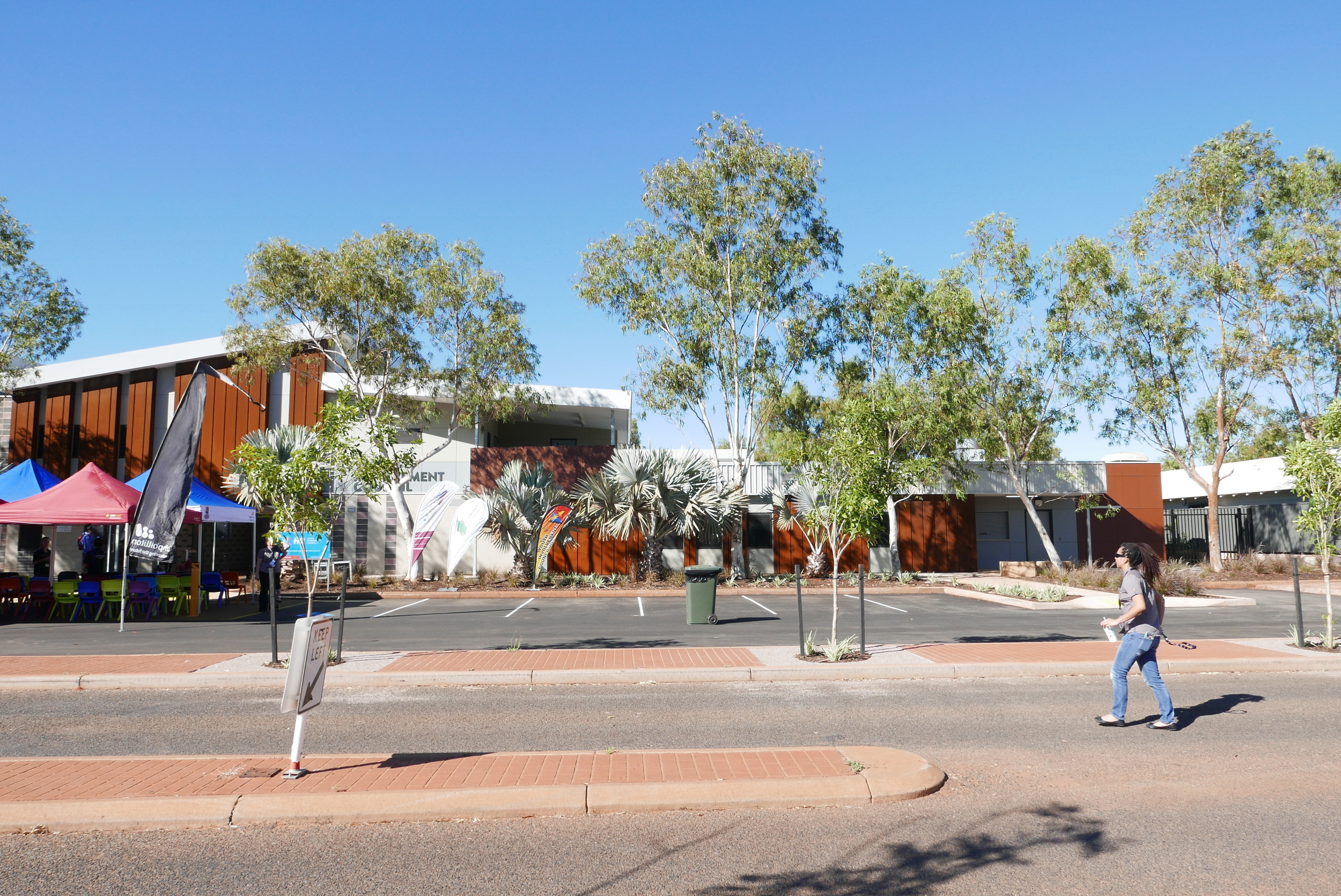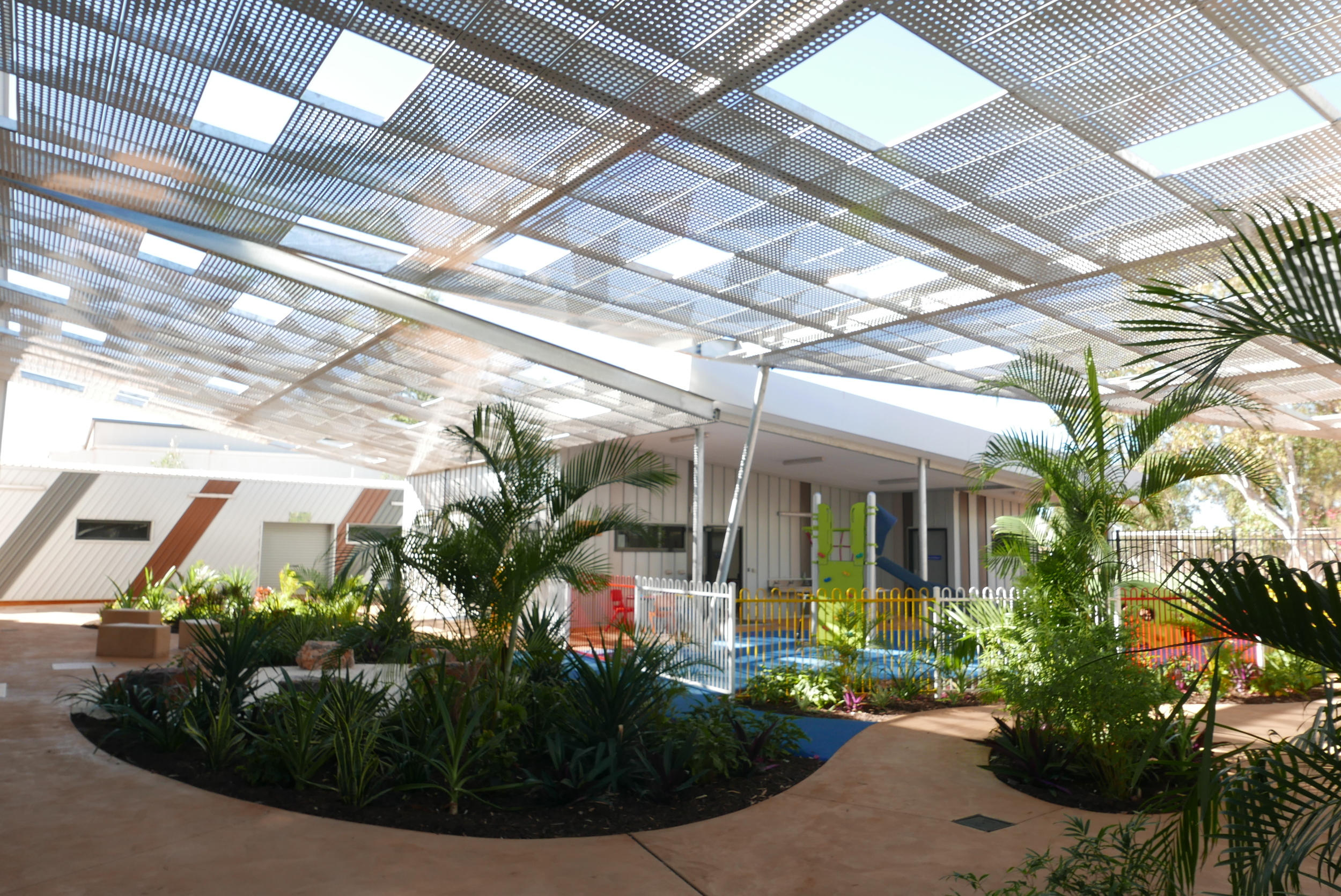 Youth Involvement Centre
Client: Youth Involvement Council
Location: South Hedland WA
Features: Mixed use educational precinct including an exhibition & administration building, a teaching kitchen, recreation/functions building, outdoor amphitheatre, creche, workshop, storage & classroom facilities as well as housing.
The award winning Youth Involvement Council (YIC) is a not-for-profit organisation and the primary youth organisation in South Hedland. YIC aims to create improved education and life pathways, with the support of skilled staff, delivering programs primarily to indigenous people. These programs focus on the health and nutrition of local underprivileged, at risk or homeless young people aged 10 to 25 who are in need of general support.
The Youth Involvement Centre was a broad-scale urban planning project for the re-development of the existing Youth Centre precinct, to allow for growth and expansion in educational services. Whitehaus was engaged in intense discussions with the community, YIC and many stakeholders and closely observed the day-to-day operations of the facility to develop our design solution. The focus points for Whitehaus in this project were firstly, to establish a brief that suited the needs of the YIC staff and
community through gaining an in-depth understanding of cultural and social requirements, and secondly, to provide long-term life cycle analysis and maintenance projections to ensure the facility wouldn't be too expensive to maintain in the future.
The result was a precinct made up of 4 separate buildings; a 2 storey reception, exhibition space, administration building and teaching kitchen, a double height, multi-purpose recreation/function building with an outdoor amphitheatre, crèche, workshop, storage and classroom facilities. The brief also asked for staff housing and exploration of potential commercial opportunities to improve the sustainability of YIC through the design and construction of mixed-use commercial and residential developments.
The main challenges in this project arose during the concept stage as Whitehaus strove to satisfy the requirements of multiple end users, the stakeholders and funding bodies whilst coming up with a flexible facility, fitting all of these conditions on the site and maintaining the budget. In response to the client's budget concerns Whitehaus successfully provided consistent budget tracking and feedback and consistent communication throughout the design phase. Upon completion of the project it was established that the project fell within the budget constraints of $10-10.5 million set out by the client at the commencement of the project.